Service members honored at chamber event | Securities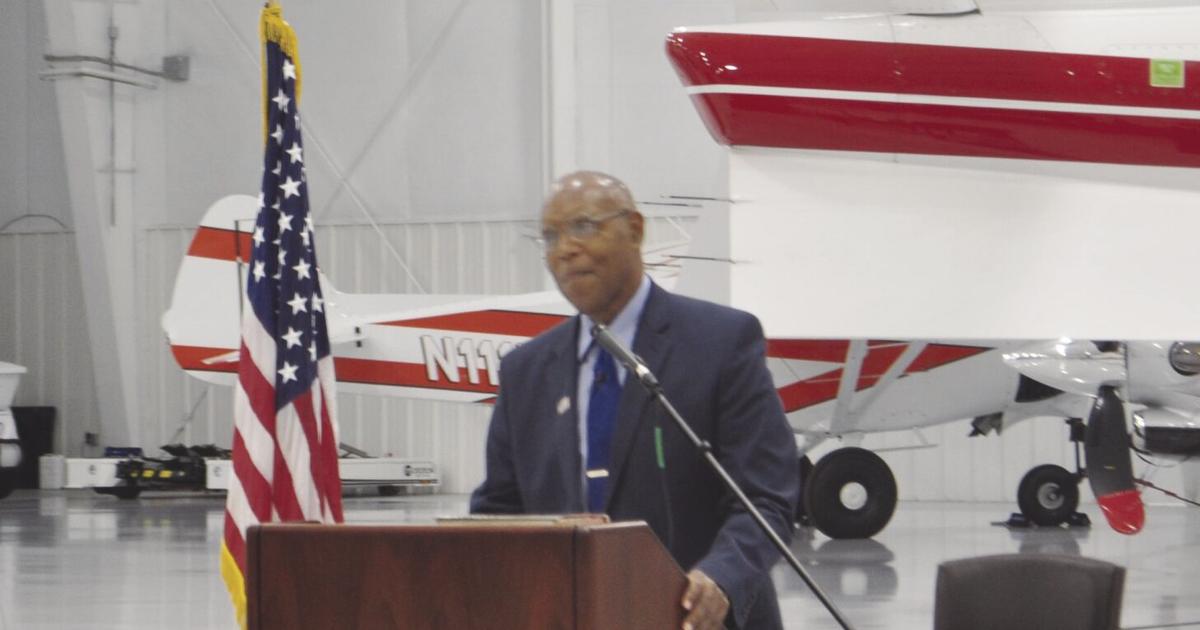 The Prince William Chamber of Commerce honored military service members and active duty veterans at its annual Tribute to the Armed Forces event last week.
The Oct. 20 event, at the Chantilly Air Jet Center at Manassas Regional Airport, served as a reminder and tribute to military contributions.
"Those who have served and those currently serving in the military are always aware that the sweetness of lasting peace has always been tainted by the bitterness of personal sacrifice," Bishop Lyle Dukes said in his invocation. "We are bound never to forget that while we enjoy the daily pleasures that others have endured and may still be enduring, the agonies, pain, deprivation, and internment,"
Attendees had the opportunity to learn about local veteran-focused businesses, sing along to an armed forces tune, watch the color guard, and listen to speakers share insights into their military involvement . Representatives from Marine Corps Base Quantico and Fort Belvoir also shared updates on military facilities.
The keynote speaker was General Larry O. Spencer, who spent more than 40 years in the Air Force and retired as a four-star general and the second-highest-ranking military officer in the Army. 'air. Spencer shared the lessons her grandfather and father taught her growing up and how their service shaped her perspective on veterans and inspired her work ethic.
"These are the kind of people I had the pleasure of growing up and being around…None of them had any money growing up, they were all poor, they had nothing. But none of them ever complained, they never felt sorry for themselves, they never blamed anyone for their lot in life," Spencer said.
"I watched my grandpa when I was with him on the farm and my dad when I lived in southeast DC go to work every day. In fact, my father had two jobs," he added. "It's the veterans that are out there, that you might run into at a Walmart or a Costco and have no idea what they've been through."
Today, Spencer is president of the Armed Forces Benefit Association, which provides benefits to veterans, first responders and government employees.
"Meet veterans and ask them about their history," he said. "They don't talk about it, but you have to go out and ask. Find out who they are and ask questions about their history.