Science says natural immunity is better than vaccine. I told you.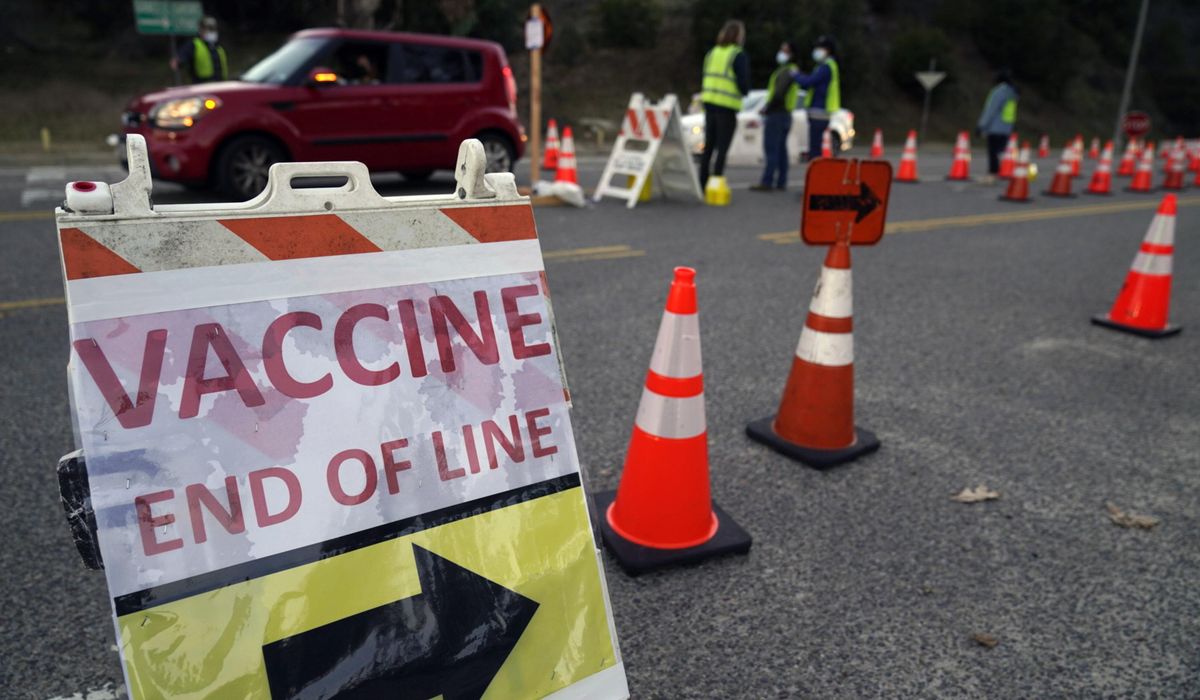 OPINION:
There's an old phrase among those who like to smugly remind you that they were right all along that goes something like this: "I don't mean I told you so, but…" which is inevitably followed. of jubilation that they were indeed correct all along.
Guilty as charged. I'm going to be that guy today.
For nearly two years, the world has been plagued by the COVID-19 virus. People died. Others suffered ongoing adverse effects. All of this was and continues to be serious business. Anyone who suggests otherwise is a fool.
However, various government responses have repeatedly been based on fear rather than science. Cities, states and even entire nations have taken ridiculous steps in their collective effort to "do something". Never confuse frantic activity with success.
The longer COVID-19 has been on the loose, the more science has had to study it and the more accurate the information we have has become. This luxury has not always translated into better public policy. Two major studies that came to light last week are set to dramatically change the way the world handles the coronavirus response, but because so many public officials like the illusion of "doing something" and so much media prefers to scare people rather than accurately informing them, it will likely be months before the hard data and resulting common sense is even reflected.
The US Centers for Disease Control and Prevention recently released a groundbreaking report. The study looked at COVID-19 cases on the East Coast and West Coast and divided the information into four categories: those who were unvaccinated with no previous cases of COVID-19; those vaccinated without prior COVID-19; those who were not vaccinated with prior COVID-19 and those who were vaccinated with prior COVID-19.
The study found that after the Delta variant of COVID-19, natural immunity was more protective against infection than vaccination. The report says what I have been preaching all along, which is that surviving COVID-19 provides excellent natural immunity against repeated infection, hospitalization, and death.
Do not mistake yourself. If you're over 65, obese, chronically ill, or immunocompromised, the vaccine is your most logical step. Talk to your doctor and make your decision accordingly. But for the vast majority, the science is advancing that shows that natural immunity really does offer the best protection.
A team from Johns Hopkins also released a report last week with information that, together with the CDC data, helps us reach an indisputable conclusion. The Johns Hopkins study, published in the Journal of the American Medical Association, offers the following statistical facts:
99% of people who test positive for COVID-19 have antibodies.
55% who thought they had COVID-19 but were never tested have antibodies.
11% who thought they had never had a COVID-19 infection have antibodies.
What is indisputable is that vaccination is not the only elixir to ward off the boogie man we know as COVID-19, but the government would have you believe it. In our nation's capital, Washington DC, for example, you cannot eat at a restaurant or order a beer at a bar without showing proof of vaccination. Forget the more than 65 million people who have recovered from COVID-19 infection in the United States. Forget that they cradle antibodies and are statistically the least likely to get sick or transmit the virus. Instead, let's go through the charade of showing a map and we'll all be safe.
One of the authors of the Johns Hopkins study, whose previous work was highly skeptical of natural immunity, made a stark statement following the publication of this study, regarding current public policy. "We can no longer reconcile the fact that you can work with 2 doses of vaccine 1 year ago (which means you have no antibodies today) but you cannot with natural immunity" (the study showed that antibody levels were constant throughout the end of their 20 months of study).
Meanwhile, the US military is firing people with these antibodies. On Wednesday this week, senior military officials reiterated their intention to immediately fire those who refused the COVID-19 vaccine, regardless of their antibody status. Ignore science. To be clear, the army was actually the slowest in our army to implement the policy. The Marine Corps, Navy and Air Force have all previously fired active duty troops and others for refusing the coup. Is it wise to compromise the nation's security for a policy contradicted by science?
It's getting worse.
In major metropolitan areas across America, including New York, public health officials have been fired if they are not vaccinated, regardless of their natural immunity status. One of the co-authors of the CDC study, Marty Makary tried to point out the absurdity of such a policy.
"Public health officials have ruined many lives by insisting that workers naturally immune to Covid-19 be fired if not fully vaccinated. But after two years of accumulated data, the superiority of natural immunity over vaccinated immunity is clear. By laying off staff with natural immunity, employers got rid of those who were least likely to infect others. It's time to reinstate those employees with an apology.
The Johns Hopkins study also found that governments in the United States and around the world have taken very different approaches to trying to stop the pandemic. Masks, lockdowns, full lockdowns, internment camps and more were all practices tried in at least some jurisdictions. Other places put few or no controls in place, preferring to let individuals choose. The difference in infection rate between all these approaches? Virtually none.
The Johns Hopkins study is titled "A literature review and meta-analysis of the effects of lockdowns on COVID-19 mortality." Study authors are Jonas Herby, Lars Jonung, and Steve H. Hanke of the Johns Hopkins Institute for Applied Economics, Global Health and the Study of Business Enterprise
Regarding the government's various attempts to protect the public, they found the following:
"We find no evidence that lockdowns, school closures, border closures, and limiting gatherings have had a noticeable effect on COVID-19 mortality." Read that last line again. I'll wait.
No proof. Nothing.
The study further concluded that while the lockdowns "have had little or no public health impact, they have imposed enormous economic and social costs where they have been enacted. As a result, lockdown policies are ill-founded and must be rejected as an instrument of pandemic policy.
"They have helped reduce economic activity, increase unemployment, reduce schooling, cause political unrest, contribute to domestic violence and undermine liberal democracy." The report calls the economic impact of lockdown policies "devastating".
In summary, the CDC and one of the most prestigious institutions in the world have both published studies documenting life-changing information. Natural immunity is actually more effective than the vaccine. Antibodies from natural immunity remain in the body, unlike the fighting ability of the vaccine.
Lockdowns don't protect us. School closures are ineffective, border closures don't stop the spread. All of these things wreak havoc on the economy and society, but they don't stop the virus.
These studies are not alone in their sentiment. Dr. Vishal Sehgal, President of Medical Services at Portea MeMedical in India, was quoted in The Times of India last week as saying "Omicron acts like a natural vaccine and proves beneficial as it is less life threatening."
Nicanor Austriaco, a Filipino-American molecular biologist, recently spoke at a town hall meeting and said people infected with omicron will have antibodies that "will protect them against Delta, Gamma , Beta, Alpha and D614G".
How has our government responded to what should be absolutely essential information? Around the same time as the release of studies explaining that lockdowns and social distancing aren't working, the Biden administration was announcing the purchase of up to a billion K95 masks at taxpayer expense, presumably having been insured by a lobbyist that these masks are better than anything and will quell the spread.
About natural immunity, I told you.
On the madness of confinements, I told you.
About unnecessary government spending on the latest magic bullet, well, I don't want to rejoice.
But I told you.