Science roundup: 2050 goal for all energy to be sustainable is a realistic goal, universities conclude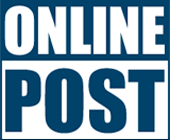 Academic researchers from 14 global institutions believe we can completely transition to sustainable energy by 2050.
Researchers from Aarhus University, along with 13 other international universities, make the claim in an energy plan paper published in IEEE Access.
Work together
The researchers said the technology to make this possible is already in place.
Poul Alberg Østergaard of Aarhus University believes that businesses and NGOs need to come together to implement the energy systems needed to achieve this goal, which means leveraging the resources already available.
---
The Secret to Humanity's Ability to Speak Clearly
No other animal on Earth can speak as clearly as humanity, and that's thanks to a critical moment in human evolution, says Ole Næsbye Larsen of the Institute of Biology at the University of Southern Denmark. The removal of a vocal cord commonly found in apes simplified the larynx, allowing the clear and stable speech typical of human speech.
Excess soil could be a practical alternative to noise reduction screens
The Capital Region and the DTU are investigating how excess soil from building projects could be used to block highway noise. If successful, the soil could be used in place of the currently favored screens – a practical convenience as every year Denmark ends up with millions of tonnes of soil from a building project. DTU tests whether the floor can withstand changes in weather and wind.
Heart attack survivors face an increased risk of psychological and neurological damage
According to new research from Aarhus University, heart attack survivors should have regular check-ups after leaving hospital. Survivors have a higher risk of suffering neurological and psychiatric damage, including blood clots in the brain, epilepsy, dementia, depression and anxiety. The study compared 12,000 patients sent home after a heart attack during the period 1996-2016 with 118,332 patients who had blood clots in the heart during the same period. The study concludes that the first year is when survivors are most at risk. If they survive, the risk will drop to more or less the same level faced by those who have suffered blood clots.
Encouraging results suggest treatment of kidney disease can be radically improved
Lysine, an amino acid that affects metabolism, is capable of affecting kidney disease in humans and animals, according to research conducted by Aarhus University. Lysine can be easily purchased and consumed in tablet form to help prevent further damage to the kidneys. Initial tests on rats, suffering from both high blood pressure and kidney disease, have been encouraging, although the side effects are still unknown. Moreover, since the human metabolism is much more complex than that of a rat, further research is needed on other animals to detect the main mechanism behind the result.
Simple Chemistry Can Help Break Down Polyurethane down
A new, cheaper way to break down polyurethane (PUR), a plastic, to its original state has been developed at Aarhus University. This process can then cause the material to be recycled and used instead of thrown away. The process involves heating alcohol to 225 degrees Celsius and mixing it with potassium hydroxide to break down the plastic. In 2021, the market contained 24.7 million tons of PUR and it is expected to reach 29 million tons by 2029. The researchers were surprised by the simplicity of the solution. The result was published in the AEC Sustainable Chemistry and Engineering.
One billion euros in funding for quantum computing research
The European Commission has set aside €1 billion over the next 10 years to meet the EU's goal of being a leader in quantum computers by 2030, and Danish researchers are playing a role key in coordinating the steps necessary to achieve this goal. It's unclear when the quantum computer will come into play, but when it does, the EU wants to be prepared and progress has already begun. Jabob Sherson, a professor at the University of Aarhus, wants to take advantage of the knowledge accumulated in previous computer revolutions and how this has led to the evolution of different industries.
DTU area develops a radar system to detect drones
DTU Space has developed a new type of radar with higher resolution, which can look in several different directions. There is currently a large market for drone detection, especially in the military and at airports. At the beginning of 2022, several drones were detected in military areas, airports and royal castles – notably in Sweden – which only increased demand. The new radar uses 16 antennas to detect drones at a distance of 100 meters. It is hoped that the radar will eventually be able to operate at much longer ranges.
Our expectations of dogs are often unrealistic, study finds
A dog's life has changed dramatically over the past 200 years to the extent that they are now expected to be able to handle being home alone for most of the day, although he is a very social animal. In addition to the increased risk of separation anxiety, when dogs are in the company of their owners, expectations are high for socializing with other dogs and being petted by strangers. These expectations may not always be realistic, especially when compared to street dogs who choose which dogs they socialize with and when they want to be social, a study from the University of Copenhagen finds. To make life easier for dogs living their lives as pets, it's important to have a realistic and compatible routine and lifestyle.