Photo of JFK killer in military uniform puts Republicans in tangle as Candace Owens says she was photoshopped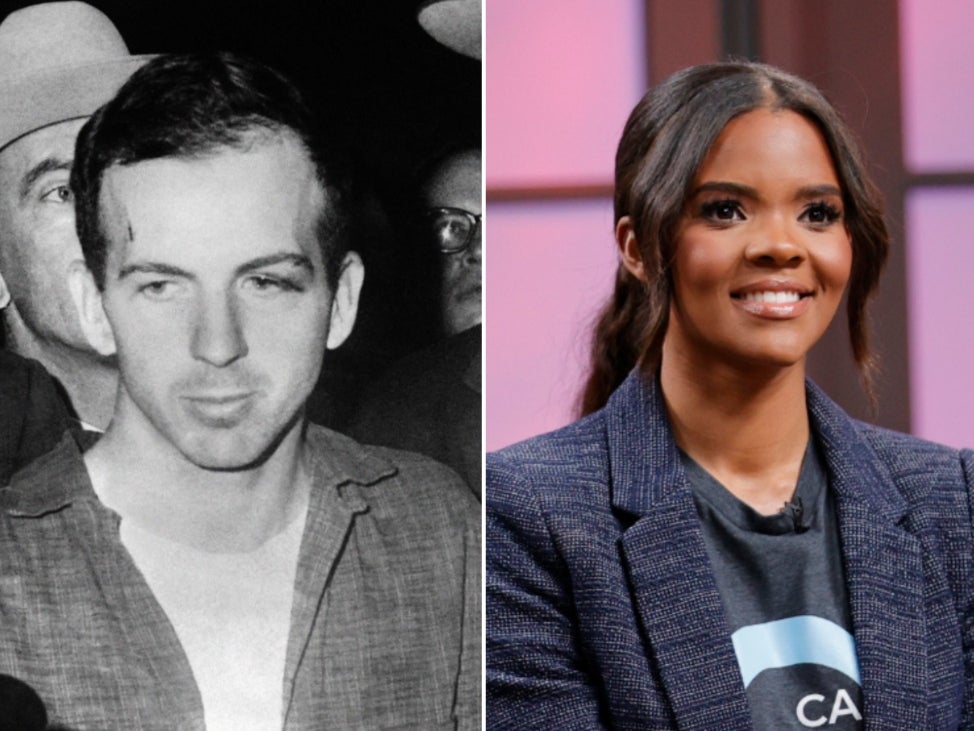 Another day, and another political trolling for Republicans, after some were coaxed into sharing an image of JFK assassin Lee Harvey Oswald on Remembrance Day.
Congressmen Matt Gaetz, Matt Schlapp and Dinesh D'Souza all fell for the trap when journalist Ken Klippenstein asked them to retweet the photo of Oswald in military uniform.
Klippenstein asked them to retweet a military portrait of who he said was his "grandfather" – but in reality it was Oswald, who shot JFK in 1963.
The tweet to Gaetz read, "Member of Congress, my grandfather is a huge fan of you and is a veteran, he would love if you could RT this photo of him for Memorial Day." Here he is as a young soldier of the first class.
"Happy Memorial Day!"
Klippenstein, then sent similar tweets to Schlapp and D'Souza.
Republicans took a bite of Klippenstein's bait, as D'Souza retweeted the photo, as did Gaetz, who retweeted with an American flag emoji.
Schlapp even responded to Klippenstein's trolling and wrote, "Wow @kenklippenstein, it's an honor for me to retweet a photo of a veteran on a day we remember his deceased friends. God bless your grandfather. "
The three of them quickly realized what had happened and removed all traces of their interaction… but not before eagle-eyed users captured them and shared them again.
Lee Harvey Oswald started to be all the rage on Twitter and the images of the deleted tweets went viral, after Beth Bumblebee reshared them, writing, "My god, this is a winning trifecta.
People shared their amusement at the lack of historical awareness between the three Republicans.
However, conservative commentator Candace Owens didn't see the funny side.
"It is not 'political correctness' to have a soul and a minimum of decency. Reminder: these men are DEAD – the majority of them on foreign soil – so you can be free," tweeted Owens in Klippenstein.
During a Twitter rant, she accused Klippenstein of having photoshopped the military uniform on Oswald.
"You don't photoshop murderers in their uniforms so you can laugh," she said.
Like his conservative counterparts, it seems Owens needs to verify his story because the image is not photoshoped.
Prior to JFK's assassination, Oswald was a member of the US Army in the Marine Corps, and therefore the photo Klippenstein tweeted is real.
Of course, people on Twitter weren't going to let Owens get away with his misstep and were quick to point out its inaccuracy.
Klippenstein – who is known for his political trolling – reveled in Owens' anger and shared an exchange between them where he wrote: "I think I shorted Candace Owens lmao."
It's a great advertisement to think about before you tweet … or at least read a history book.