New Military Science Professor Brings 'People-Centered' Culture to Army ROTC | New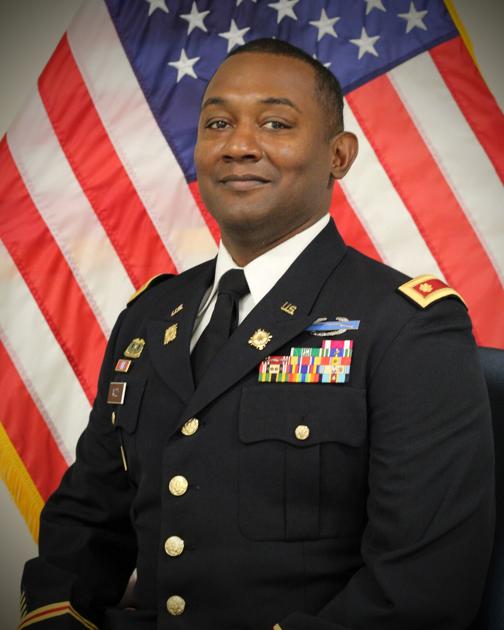 With the new adjunct professor of military sciences, Major Eddie Woody, joining the Army ROTC program, some cadets have noticed a positive change in the culture of the program.
Woody said he enjoys being around young people and talking to them about his philosophy of life, his leadership and the importance of leading in a certain way.
"I have four pillars with which I think the leadership is maintained," said Woody. "Integrity, because leaders have to do the right thing, even when it's difficult. Respect, because respect is the foundation of any healthy relationship. Character, because someone is always watching, especially when wearing the uniform … Compassion, because the best leaders care about their people and understand their needs.
Assistant Assistant Professor of Military Sciences Major Ryan Hester said Woody's advice is in line with their primary mission of creating Army lieutenants, which involves much more than tactical capabilities.
"We want to focus not so much on tactics and that sort of thing, but on building character and helping these young students develop in a character-driven environment where they look out for each other as much. that about themselves, and providing them with opportunities to challenge themselves and truly learn who they are in a way that standard college courses aren't going to do, "Hester said.
Woody said this character building happens primarily by shaping a student's philosophy for leadership and life as a whole.
"Our ultimate goal is to turn students into army officers, second lieutenants," said Woody. "And we do it by making sure they know how to be a soldier. On the one hand, we have different skills that we need to make sure they can accomplish, but also help shape their philosophy of life. One of those philosophies I shared with the whole battalion the other day was the saying of the Greek philosopher Aristotle. He says human beings are what we do over and over. Excellence is therefore not an act, it is a habit, so I encourage them to have good habits because our habits inform our choices, and when we make good choices, we have better results.
Army ROTC Cadet and Mass Communications Major Mackenzie Peery of Highland, Ill., Said Woody's leadership extends far beyond the classroom.
"Instead of just wanting us to be in class all the time and constantly learning things from the textbooks, it's more: 'This is how you develop people as a leader,'" said Peery. . "You have to worry about what is going on in their family life and what is going on in their school life. Like, they're more than just cadets right now, we're involved in so many other things and I think that's the great thing is that he cares about all the other things that are going on. In our lifes.
Thanks to Woody's leadership, Army Cadet ROTC and Senior Biology Major Sterling Howard of Windsor, Ill., Said the culture of the program has completely changed for the better.
"Last year everything seemed very disorganized. It seemed like the program didn't really care about people or our lives outside of ROTC, "Howard said. "It's a lot more people-oriented, just a much better atmosphere and things are done a lot more efficiently. "
Army ROTC Cadet Battalion Commander and Civil Engineer Colton Higgerson of Glen Carbon, Ill., Said Woody gave the cadets much more freedom to lead.
"When it comes to battalion command and decision making, I have a lot more freedom to make my own decisions and not be micromanaged or controlled by the cadre above us, so it's more about 'a program run by cadets now,' Higgerson said. "He's very nice; always asking about my family, telling me about your family is more of a relaxed situation as opposed to the usual military lifestyle of straight back chairs.
Woody was originally selected to be Inspector General in Wichita, Kansas, but had previously applied to become a professor of military science and received an offer for the position.
"I was at a wrestling tournament with my son and got an email… 'Hey, you have two days to respond if you want to do this job or not", and I said, "Yeah, I want to do this "job." Woody said. "Of course I spoke to a few of my mentors to see what they recommended and they were like, 'This is what you are built for,' this is what I am here for.
Hester said Woody's desire for the role is visible in the way he interacts with those around him.
"He's not in this position by accident," Hester said. "This is something he really wanted and pursued and which shines through in his day-to-day interactions, both with our staff and with the students. The level of care, concern and compassion for the students participating in the program is very evident. "
Woody said the best way for students to test the waters with the ROTC program was to take their MS 101 course.
"I just want people to know that if we have students on campus looking for ways to fill any kind of financial gap, or if they are just looking for an opportunity to improve or develop certain skills in leadership they should try MS 101 because you can try ROTC without committing to ROTC, "said Woody.
Hester said it was also a great opportunity for students to learn about government and the military in ways they might not have had before.
"I think this is a great opportunity for any student, also keeping in mind that a student can take up to two years of ROTC courses without any commitment to the military," Hester said. "This is a great opportunity for the students …
Hester said students shouldn't be afraid to try the program because Woody is just as dedicated to those who haven't made a final decision as he is to those who have.
"[Woody's] very welcoming to new cadets, "said Hester. "He's not going to turn someone down or pay less attention to someone because they're not actively looking for a scholarship or a commission, he's going to give them the same time to someone who is just trying to feel that way. because they deserve the same opportunity to learn what we have to offer as anyone else.
For more information on Woody and the Army ROTC, visit their website.