Malawi's first science fiction author is recognized as a finalist in the international book competition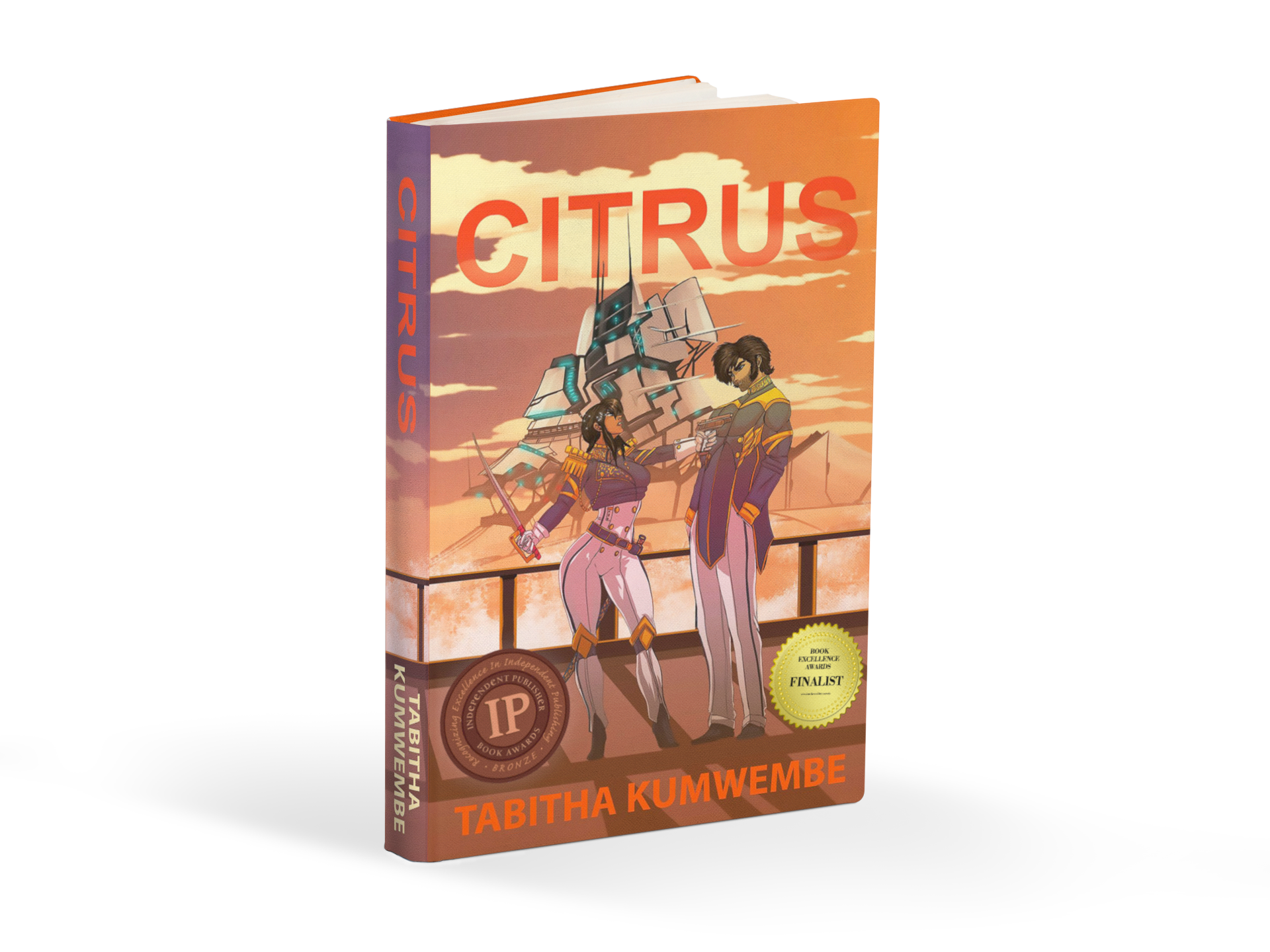 Tabitha Kumwembe's CITRUS is recognized as one of the top 2022 Book Prize finalists in a competition that celebrates excellence in books around the world.
Tabitha Kumwembe's CITRUS is a visionary sci-fi romance that follows a strong warrior grappling with loss and newfound love in her fight for peace and justice. CITRUS has been named a finalist in the Science Fiction category of the 2022 Book Excellence Awards. The International Book Prize competition recognizes books for excellence in writing, design and overall market appeal. The competition celebrates independent and traditional authors in more than 100 countries around the world.
"It was a dream of mine to spread my work, CITRUS, around the world. I am truly honored to receive this award… as a stepping stone towards my goal of becoming a globally acclaimed author.says Tabitha Kumwembe. One of Malawi's most promising up-and-coming authors, Kumwembe's talent is expressed through her writing goals. "I enjoy creating stories that are not only used for entertainment, but can also be used to inspire positive change in the world. I want readers to feel empowered after reading my novel and to realize that they can do anything they set their minds to, just like the characters in my novel."
Kumwembe gives life to a new universe with CITRUS. When the protagonist, Alexis, loses both her parents and her country to a radical future society, she rises to become the leader of one of the most powerful military units in the Galaxy. However, his morals are tested when his new recruit turns out to belong to the enemy sect that destroyed his home and family. Alexis is overwhelmed with a thirst for revenge, however, she soon realizes that the line between love and hate is very thin. "In CITRUS, I explored several themes that include women's empowerment and coexistence. When we learn to co-exist with each other, we become better placed to generate kindness and compassion towards one another. By understanding that others deserve as much compassion as we do, we can then recognize that people deserve our respect and appreciation as much as we expect theirs.", explains Kumwembe. A worthy addition to the sci-fi genre, readers will learn to accept each other's differences and not be afraid to embrace leadership roles that will create a better future.
CITRUS has received positive reviews from some of the world's most renowned literary organizations, authors and critics. Publisher Weekly's Booklife wrote: "A strong female lead, along with a diverse cast of interesting characters and an action-packed story, make her a worthy heir to the Black Panther movie.."
CITRUS is available for sale on Amazon, Barnes & Noble, Apple iBooks, Kobo and other online bookstores. Action, adventure, and sci-fi fans are encouraged to pick up their copy today.
About the Author
Tabitha Kumwembe is the award-winning author of CITRUS, a high-octane sci-fi romance set in a futuristic, military setting. As a warm-hearted young woman from Malawi, Africa, Tabitha discovered her passion for writing when she was just fourteen years old. She is an expert in crafting captivating action-adventure stories with a romantic twist. Her goal is to empower readers with books that typically contain strong female leads. CITRUS is the first of many novels she hopes to share.
Connect with Tabitha Kumwembe:
Facebook: https://www.facebook.com/tabitha.kumwembe/
LinkedIn: https://www.linkedin.com/in/tabitha-kumwembe-675540106/
instagram: https://www.instagram.com/i_tabi/?hl=fr
Twitter: https://twitter.com/KumwembeTabitha
Media Contact
Company Name: Author News Network
Contact person: Media Relations
E-mail: Send an email
Country: United States
Website: authornewsnetwork.com