Indonesia aims to become the largest exporter of military uniforms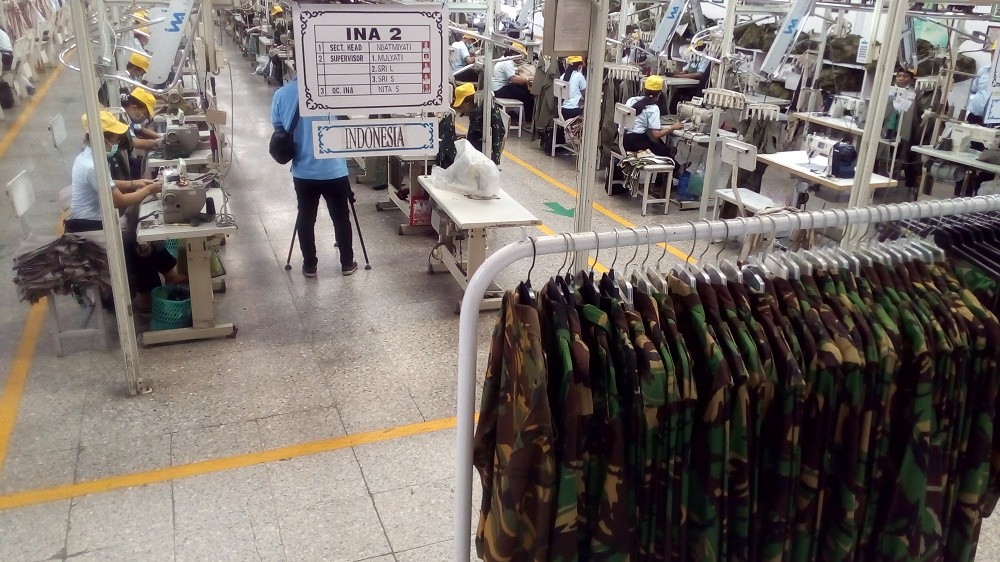 Nani Afrida (The Jakarta Post)
Surakarta ●
Tue 25 October 2016


The country is seizing the opportunity to be one of the largest exporters of military uniforms in the world, aiming to expand the market in Africa and the United States.
"We are targeting new markets in the United States and African countries. They have big markets there, "said Iwan Kurniawan, vice president of PT Sri Rezeki Isman, known as Sritex. Jakarta Post during a visit to the Sritex factory recently.
Sritex, a clothing company in Sukoharjo, Surakarta, currently produces around 5 million military uniforms per year, of which around 1.5 million are exported to 30 countries around the world.
Indonesia has more than 400,000 active military personnel.
"We have exported our products to 30 countries, including NATO. All orders are with certain specifications, for example, flame retardant or insect repellent. It depends on the customers, "said Iwan.
Besides fire and insect proof specifications, Sritex is also able to produce uniforms with chemical, biological, radiological and nuclear (CBRN) specifications, as well as those that are infrared proof.
"Germany and Malaysia have ordered the CBRN uniform from us," Iwan said.
In addition to military uniforms, Sritex also produces military accessories, including pockets for grenades and magazines as well as elbow, knee and face protectors.
The spokesperson for the Ministry of Defense, Brigadier. General Djundan Eko Bintoro said that like any other strategic industry in Indonesia, Sritex has given Indonesia a good reputation. He said that being an exporter has proven that Indonesia can produce high quality products. (evi)
Related news
You might also like: