Follow a passion for science – away from academia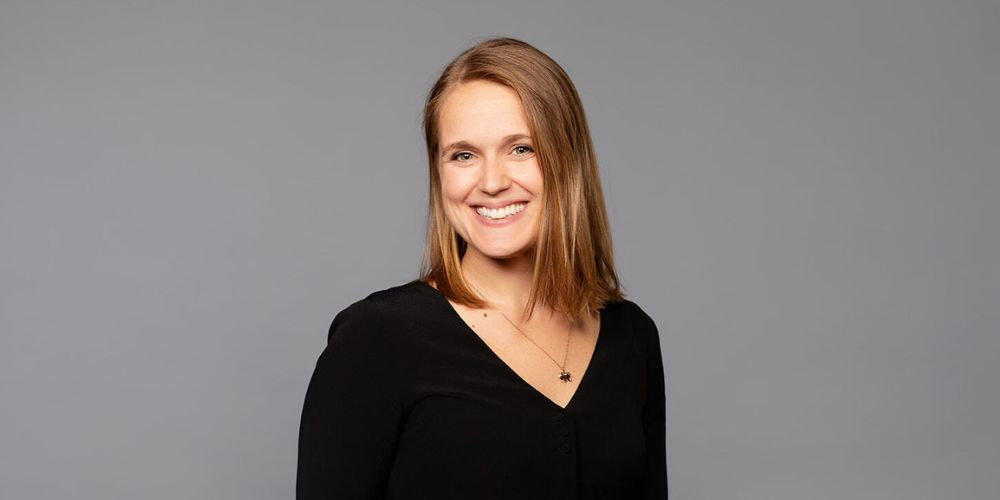 Brittany Leigh had no intention of becoming a professional science communicator. She studied biological oceanography, focusing on viruses in marine life, during her PhD, then studied viruses in mosquitoes during her post-doctorate. For much of her early career, she imagined herself on the teachers' trail.
"I loved: one, being involved in cool science; second, to be able to talk to people about this science; and third, having the ability to set my own schedule. But during my postdoc, I realized that those main things aren't unique to being a professor," Leigh said.
Courtesy of Brittany Leigh
At LifeSci Communications, Brittany Leigh learns new research, synthesizes information and writes about it, and shares it with others, which she says is all she wanted as a teacher.
Today, Leigh is a senior account manager at LifeSci Communications, which provides services to all kinds of clients – from early-stage biotech companies to commercial-stage pharmaceutical companies.
A realization all alone in the lab
At the height of the COVID-19 pandemic, Leigh was a postdoc at Vanderbilt University and, due to capacity restrictions, worked alone in the lab. "It was my hard, deep look at what I was doing. Being locked up in a lab made me think, 'Is this really where I want to go?'" she said.
Part of what she realized back then was that the things she loved about science weren't really the biggest part of a principal investigator's job. A PI spends a lot of her time writing grants and doing paperwork, which she knew she didn't want to do.
Once she accepted that the teacher's way was not what she wanted, she had to figure out what she did want to. She had to find where else she could use her passion for science.
However, all the training she received ended up helping her identify what she was looking for.
During her post-doctorate, she took courses in teaching and did voluntary presentations for the public, which taught her how to communicate with different audiences and, perhaps more importantly, taught her that she loved to do that.
"I started googling, 'science communication jobs', and found the DOCjobs site (a job site that lists jobs for scientists, outside of traditional academia) and a job at LifeSci a been published." She applied – "just to see what would happen" – and ended up getting a job she loves.
"At the cutting edge of all that cool science"
At LifeSci, Leigh handles public relations and communications for six clients focused on gene therapy, infectious disease and cancer.
At any time of the day, she can write a press release explaining a company's data in an accessible way, develop a website, design a poster for a conference, work with presenters on videos or manage social media, including using them. for recruiting clinical trials. She could even write a scientific paper if the company needs it.
Its audience includes investors, other companies, doctors, patients and the media. "If anyone wants to talk to (someone from) the company, they go through me," she said.
LifeSci tends to hire scientists with some writing experience, Leigh said, and train them in the specifics of the writing needed, instead of hiring professional writers and teaching them science subjects. The company assigns writers to clients based on the type of scientific expertise needed and the writer's interests.
She said she can learn about all kinds of new research, synthesize the information and write about it, and share it with others, which is all she wanted as a teacher.
"I can be at the forefront of all this cool science and see it go from basic science to the bedside," she said.
Above all, Leigh works remotely, which is important to her. With a partner in the military, Leigh needs freedom to move around and time to spend with her family.
Take time to reassess
In academia, sometimes your research can become your life. Leigh said at LifeSci she was able to walk away from that view. "There are limits," she said, and people appreciate your time.
She said she also learned that it's important to think about what you want and why. "Check in with yourself and see if you still like the things you do, and that's okay," she said.
She noted that sometimes people can get stuck doing something they liked, something they thought they liked, or something they thought they liked.
"I always make sure I really nurture the things I love to do so I can grow that way."