Extended Barron Family Donates to Lexington Veterans' Lodge Project | Latest titles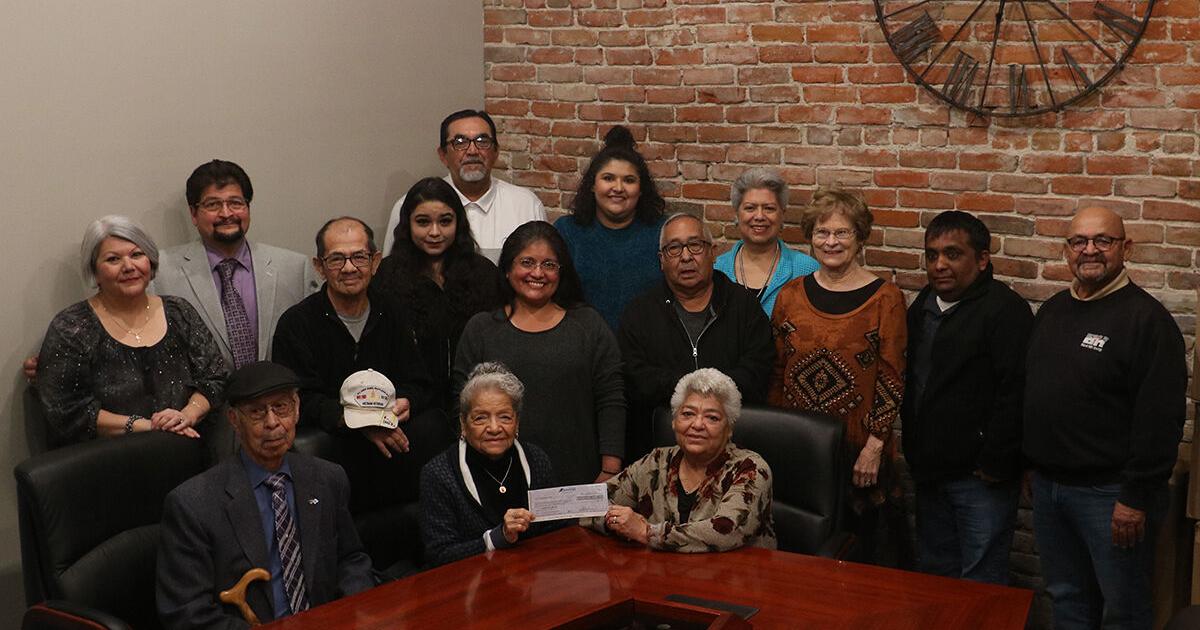 Brian Neben Lexington Clipper-Herald

LEXINGTON – The extended family of Braulio and Mary Barron donated $ 4,500 to the Lexington Veterans Lodge project on Tuesday, November 23.
Susie Duarte read a note from the family during the presentation to Lexington Veterans Lodge committee member Jim Bliven.
"This memorial donation to the Lexington Veterans Lodge comes from the extended family of Braulio and Mary Barron of Lexington," said Duarte. "Their sons, Florentino P. Barron and Joseph D. Barron, proudly served in the United States Army."
"The gift of family recognizes and honors their service and sacrifice for our country," concluded Duarte.
The Lexington Veterans Lodge will be located at Kirkpatrick Memorial Park and will feature an outdoor amphitheater. The venue will be open to the public and attract a variety of public events such as concerts, performances by local actors, public gatherings and other big events.
Veterans will be honored with an educational walk around the pavilion. Each of the five military services will have their monument with a statue and a QR code for an endless amount of facts about each service and its place in the history of our country.
Additional parking allows easier access to the newly renovated lake for fishing, walks, picnics, etc.